Mario Fangamer

MF

Name

Leo Chen

Age

[REDCATED]

Gender

Male

Nationality

Chinese Canadian

Debut

The Rescue

Years active

2014-present
Mario Fangamer, or Leo Chen, is a Chinese/Canadian YouTuber, Wikia user, and SuperMarioGlitchy4 admin. He also creates Super Mario 64 videos, but he's currently on hiatus. He appeared in BedrockPerson's videos along with Neilstar007. He states that he will release a SM64 YouTube account for bloopers, however he hasn't confirmed that yet, due to him not having enough stuff to make them.
Videos
Future Mario Games
Super Mario 64 Dying Montage
Super Mario 64 Dying Montage 2: Exploring the second floor of death
Role in the SuperMarioGlitchy4 Wiki
Mario Fangamer is an admin, and he stops trolls from destroying the wiki. However, he rarely goes to the wiki and edit now, due to school and life. He stills post comments.
He also contributes on other wikis, however, he's also on hiatus.
Appearance in BedrockPerson's videos
Mario Fangamer first appears in the blooper (Can't) Stand Still. He had a red cap and overalls, similar to UltimatePwnerful's. His first major appearance is in the rescue, where he got kidnapped and BedrockPerson needs to rescue him.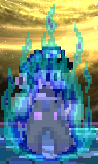 Later on, Mario Fangamer decided to change his color code to a light blue cap and gloves and dark blue overalls and shoes. The code first appeared in The Journey
Main games he plays:
Asphalt 8: Airborne (on Android)
Asphalt 6: Adrenaline (on Mac) (he decided to when he finishes the game he will upload the walkthrough after he downloads a video recorder
Hungry Shark Evolution (on Android and hiatus)
Super Smash Flash 2 (on Mac) (he got his own character, as seen on the left)
EggNogg (on Mac)
BorderLands 2 (on Mac (just started))
Team Fortress 2 (on Mac (just started))
Super Mario 64 (on Windows and hiatus)
He also plans to play these games:
Friends
OMGTHEYKILLEDKENNY
WitherSoul235
TheThomas5252
TheMarioGamer
Zenon The Raptor
Enemies
EmigasFist (formerly)
Starman3 (50%)
Death Trappers
Trolls who accuse him
People who accuse him
Favorite Super Mario 64 Video Makers
SuperMarioGlitchy4
MarioMario54321
Starman3 (50%)
NintendoFan997
Neilstar007
BedrockPerson
NationsOfOranges696
Pinkolol16
FightingMario54321
TheAwesoMario
VideoGameGuy101
GlitchyMario64
Trivia
Mario Fangamer is Pinkolol16's 450th subscriber.
His real life self is pessimistic.